Motor
Wisper High efficiency, 250W hi torque brushless motor
Lithium Battery
Medium range 375Wh
Long range 575Wh

Total load, terrain, road surface, tyre pressures, speed, power setting used, wind conditions, and motor power all have a huge bearing on range.
With this in mind, you may expect to achieve the following AVERAGE ranges. Due to the number of outside factors affecting bike ranges, our published ranges are estimated based on our experience and are not guaranteed.
375Wh battery up to 40 miles
575Wh battery up to 60 miles

Controls
Wisper Back lit LCD display
Bicycle weight
375Wh: 23kg
575Wh: 24kg

Hand welded, 6061 Alloy T4 and T6 tempered
Frame size
26″ Wheel: 18" 46.5cm
24″ Wheel 14.5″ 36.5cm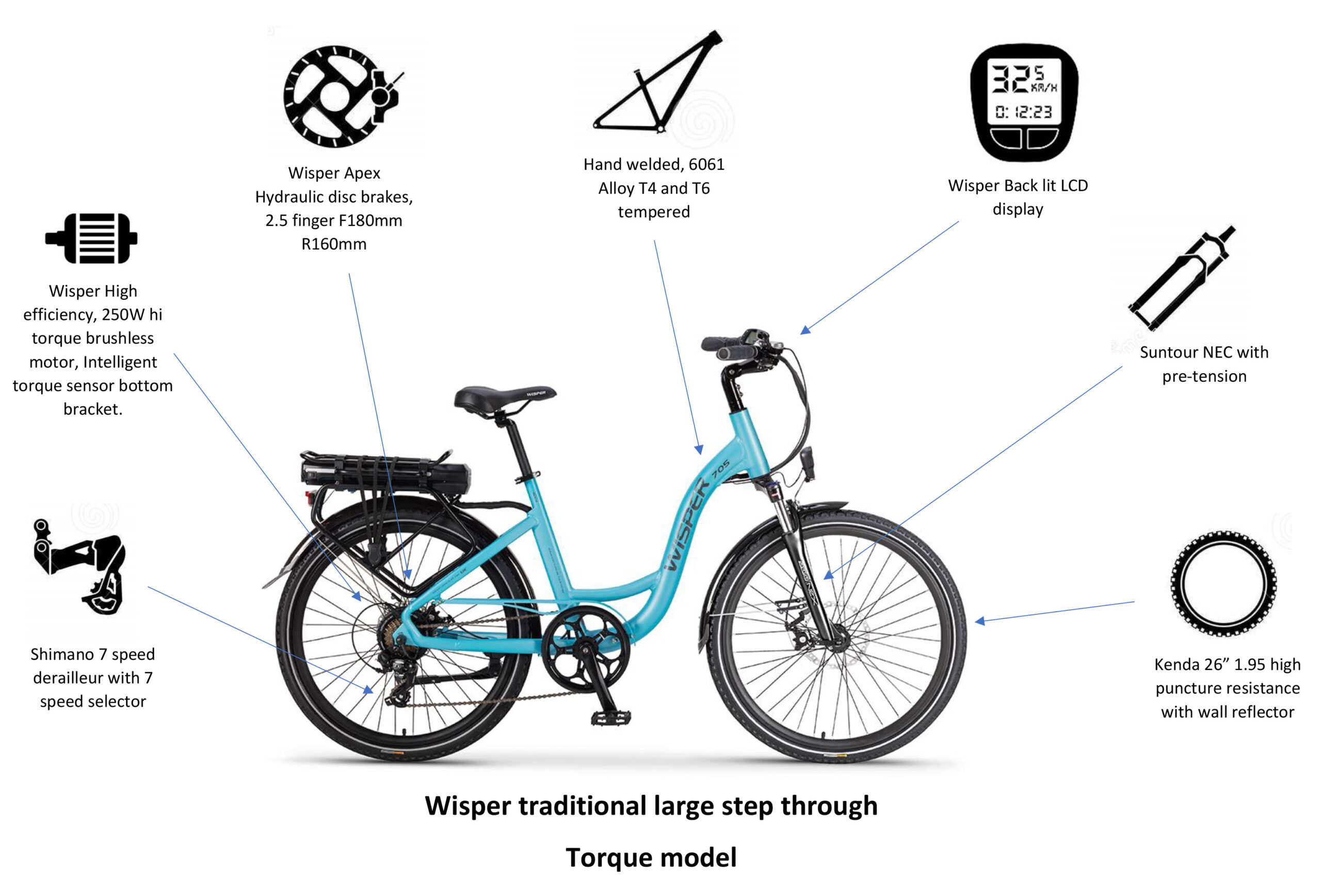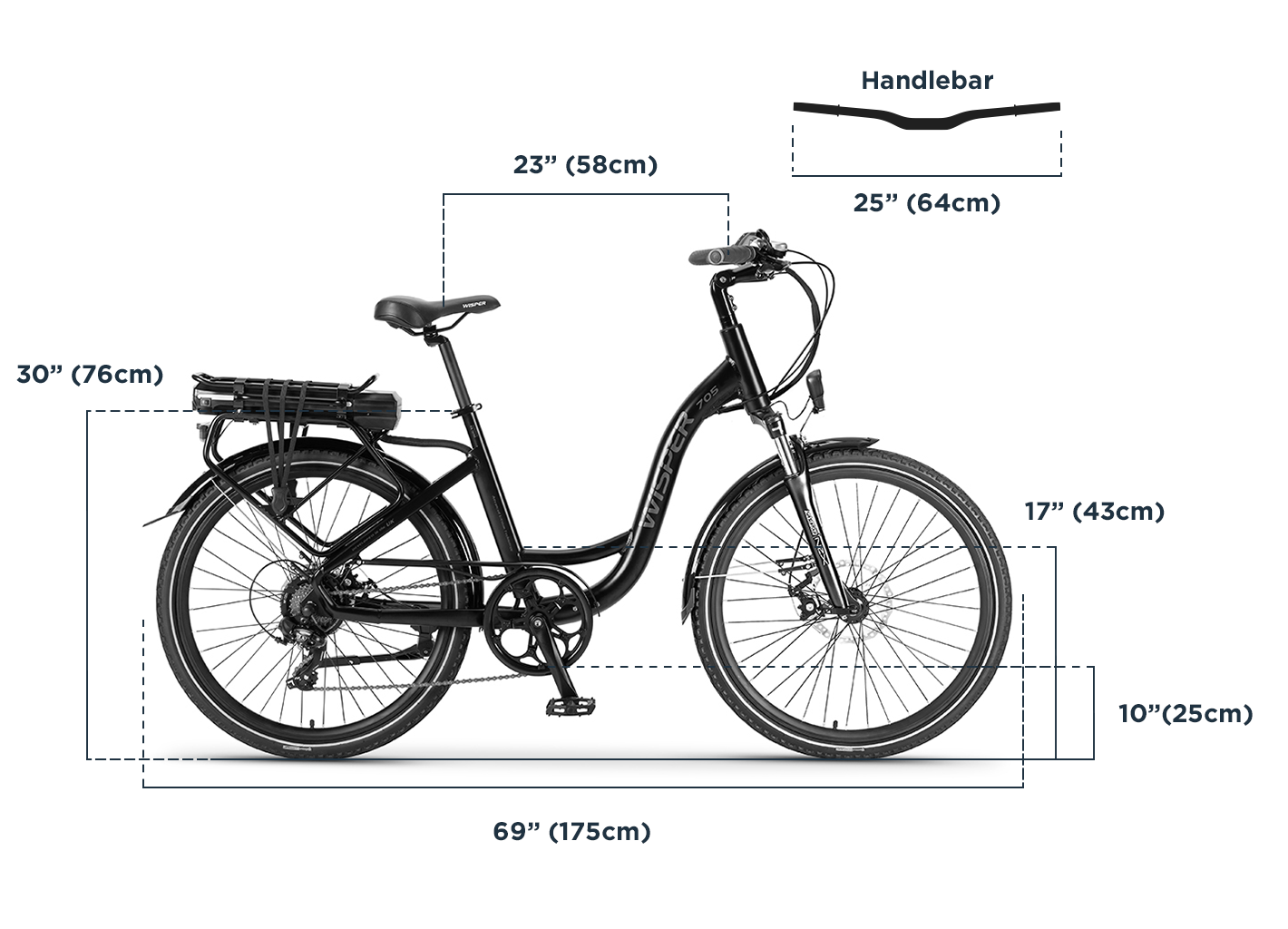 Colour
Black, Electric Blue or Burgundy
Forks
Suntour NEC with pre-tension
Saddle
Wisper comfort
Kick stand
Black anodised alloy
Gears
SHIMANO 7 speed derailleur with 7 speed selector
Brakes
Hydraulic 180mm disc brake front and 160mm rear
Wheels
Alloy double walled 26" x 1.5"
Tyres
Kenda 26" 1.95 high puncture resistance with wall reflector
Tyre Upgrade
Schwalbe Marathon Plus Perf, SmartGuard, TwinSkin
26" x 2" Flat-Less – With a purposeful trekking tread. Everyday use or off road bicycle expeditions? This robust tyre handles almost any mistreatment. 5mm thick, protected by SmartGuard, the most effective puncture protection belt available.
Mudguards
Black Full length, shatterproof
Lighting
Front: 15W LED super bright
Rear: 36V light, power from bike battery
Rear Rack
Wisper's unique rear battery rack, certified to 25kg
Max Weight Loading Including Luggage
21 Stone / 135kg